Cray is serving as a catalyst for community-wide change!
Take a second and think about your perception of New Castle and the Lawrence County area. …Is this a community that you would refer friends or family to, to retire or raise a family? …If you said 'yes', did you hesitate?
New Castle currently leaves a lot of room for hesitation. New Castle is one of 150 cities in the United States that have been coined a 'Forgotten City'- a small city that has failed to successfully jump from the boom of the industrial era into the technological wave of the future. On the surface it seems to be suffering from wide-spread disinvestment; talented young people who are seeking jobs and a better quality of life elsewhere, businesses who are not pursuing prime downtown real estate, a job market that is more conducive for drug trafficking and crime, and an overarching negative perception of the area. (Among a list of other inequities that many currently perceive.)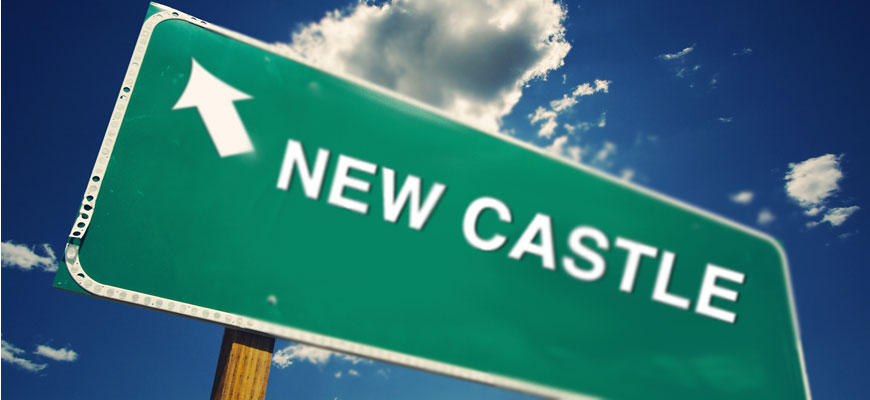 Many seek to alleviate these inequities; Lawrence County has a plethora of programs and service agencies dedicated to community members who don't have access to the 'top of the barrel'. Yet often times this 'Band-Aid' approach does not attack or aim to eliminate the roots of this community's issues. These services will always be needed and greatly appreciated, but with budget cuts and an increasing quantity and variety of problems, the need to creatively find solutions that eliminate this sense of disinvestment are greater than ever.
Cray is seeking change; aiming to be a catalyst that significantly improves the current perception and actual quality of life in Lawrence County. The agency is dedicated to several intiatives that seek preventative versus reactive measures to find change.  These include: the Big Brothers Big Sisters mentoring program (matching mentors with kids and fostering healthy relationships that can prevent future issues), Origins: The East Side Connection (focused on building a sense of community and network of neighbors on the East Side), and The Confluence (a gathering place for area residents to come together, relax, and build community).  With this dedication, we hope to find an equation through intentional and strategic efforts for change that will transform our community and lessen our reliance on social services.
Any community (ours included) strives for clean and safe streets, access to decent job and educational opportunities, for a range of high-quality housing, attractive recreational spaces, and availability of diverse goods and services. Cray's new commitment is to assist local policy makers and citizens to bring those aspects of our community to the forefront, to identify the gifts and assets that already exist and connect them to produce the greatest good. There is a great foundation in Lawrence County to expand upon and the future is bright.
Cray's effort will seek to develop leadership with a vision and capacity for change, to coordinate social networks that promote a cooperative effort for building community, and to encourage social inclusion and engage community member involvement in order to increase the quality of life and ultimately alter the general image and perception of New Castle and the Lawrence County area from a 'forgotten city' to a thriving and wonderful place to live.
As Cray undertakes a new season of change and a host of daunting challenges, it ultimately will be promoting New Castle and Lawrence County as a place of remarkable character and resiliency and a fantastic location to retire or raise a family. No hesitation.