We would like to thank the Trustees of the Giant Eagle Foundation for their second installment of a three-ye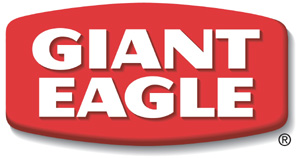 ar pledge to Cray Youth and Family Services. Giant Eagle has been a partner and friend to our agency and our Big Brothers Big Sisters of Lawrence County program for the past five years.  Giant Eagle has been instrumental in our endeavor to provide mentoring through the community match program and site-based programs to at-risk children.  Their support has also aided our efforts in volunteer recruitment and training and supported our Club Of Unmatched Littles (COUL) program by enabling us to provide activities and services to the children on the waiting list.
Giant Eagle has also provided gift cards to the agency annually, which we in turn distribute to the families we serve to help them purchase groceries.  The generosity of the Giant Eagle Foundation and its Board of Trustees has helped to ensure that the children in our community have the support and services they need through mentoring, and that families who are facing financial hardships are able to purchase groceries.  We are truly grateful to have the support of the Foundation and the positive impact they make in the lives of children and families throughout our community.